MOLIVOS Restaurant is conveniently located in the heart of Flanders, in Deinze of Belgium. It is at Gentstraat 29, after the first traffic lights entering Deinze from Gent, on your left.
(CLICK HERE FOR DIRECTIONS HOW TO COME TO US!)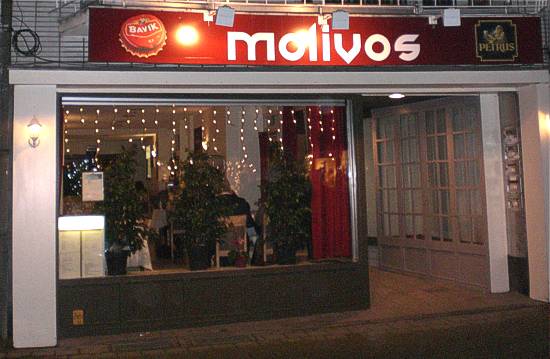 It operates since 1983 and its commitment to combine excellent quality of ingredients together with traditional island and European cuisine, has established itself as the paradise of Greek Gastronomy in Flanders.
With selected wines from Greece, with lots of Lesvos ouzo (which apparently is the best there is) we claim to make you an ambassador of our culture, traditions and great hospitality.
Many of our clients keep coming back for years now and the warm and relaxing atmosphere of our place is unique.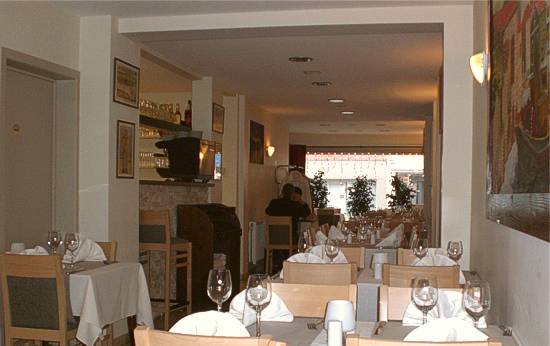 The chef and owner of Molivos restaurant, Nikos, apart from making sure that everything in the kitchen is in order he always has time (in the late hours) to share a drink with his friends guests.
The restaurant is open for dinner every day, except Thursdays, from 7:00 pm till 2:00 am.
Sundays and Public holidays it also opens for lunch from 12:00 to 3:00 pm.
Reservations are required for weekends but we suggest it for the rest of the day as well.
MOLIVOS Restaurant
Gentstraat 29
9800 Deinze - Belgium

Tel: 09-3860573
WEB: www.greeknet.com/molivos, E-mail: molivos@greeknet.com
The restaurant took its name from North Aegean's Sea most known resort, Molivos (also known as Mithymna or Molyvos), a picturesque village on Lesvos island, in Greece, where most of the staff come from. A lot of the people who come to the restaurant have visited this place on Lesvos and many know each other from there.